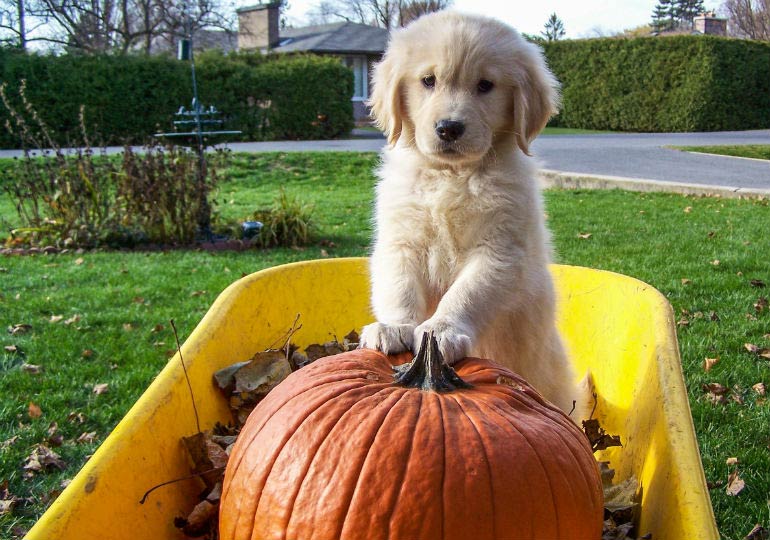 One of the great things about the Halloween season is the beautiful, breezy weather. It's perfect for a range of fun outside activities you can do with your dog!
These activities for you and your canine companion can be Halloween-spooky or just plain fall fantastic. Check out some of our favorites:

Pumpkin Picking
Pumpkin picking is a great way to enjoy the outdoors and Halloween season with your dog. You and your dog can walk around, you can sip some cider, and find the perfect pumpkin to share. And many pumpkin patches go all-out with their Halloween decorations! When you take your pumpkin home, you can decorate it, carve it, or cook up dog-friendly pumpkin treats.
Check out this group of Corgis that had the grandest time, all dressed up for their pumpkin-picking adventure.


Hayrides
Another fun and exciting fall activity for you and your dog! Many pumpkin patches and apple orchards offer hayrides, which allow you to observe nature and the beautiful fall atmosphere. A word of caution: make sure the hayride allows dogs, and most importantly, make sure your dog will be comfortable on the ride. If he isn't, maybe you guys would rather just lounge or play in bails of hay instead!

Corn Maze
A fall favorite for kids, dogs, and adults, alike! See if you can find your way through a corn maze accompanied by your dog. He might have a better sense of direction than you do! And if the maze is a little spooky, your dog can be there to save the day. Again, before heading out to the maze, make sure the location allows dogs. Also, make sure your dog will be comfortable weaving through the corn; if it's not his thing, there are many other activities you two can do together.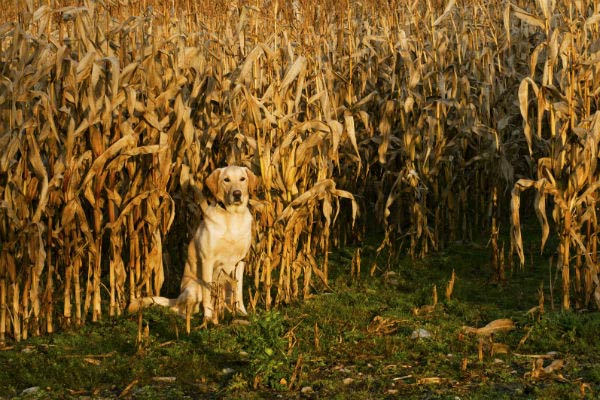 Fall Festival
Face painting, snacks, rides, and more. There's nothing better for the family than a bonding trip to a fall festival. Different festivals have different themes, activities, and some even allow dogs! Take the whole family and enjoy all the fair has to offer. When bringing your dog along, make sure he's good walking on a leash and polite in public. Check out our tips for these skills here.
Looking for more Halloween and fall fun? Check out our safety and activity guide here. Want to dress up to celebrate the season? We've got just the thing: our comprehensive dog Halloween costume guide.
For more spooktastic inspiration, head over to the AKC Shop and check out our Halloween collection!