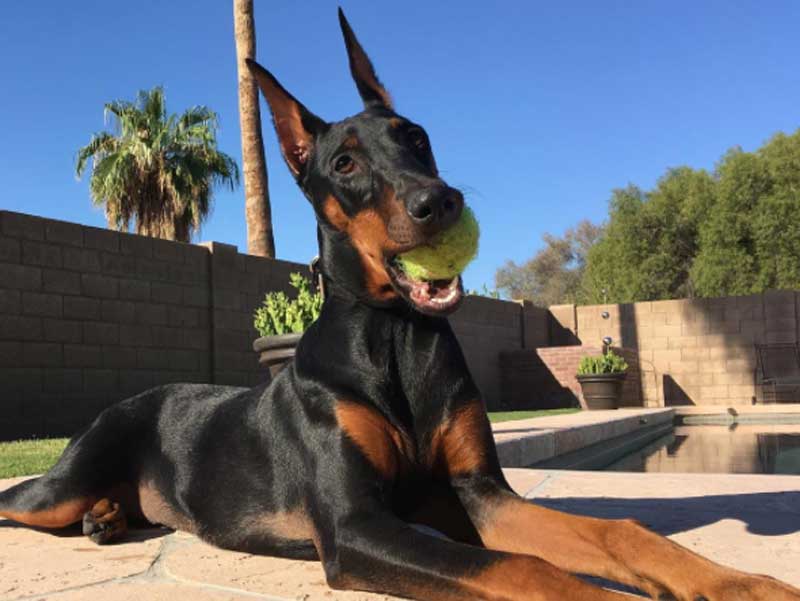 Doberman Pinschers are striking dogs. When you look at one, he is quite the sight: elegant, reflecting great nobility and temperament. This being said, it doesn't matter what your Dobie is doing, he always looks awesome doing it. Whether he's sleeping, eating, playing, or even giving attitude, your Doberman is a star.
Check out these 11 Dobermans who are SO ready for their closeups.
"Pay attention to me. I'm here. Give me all the pets."
"This is not the time for photos, please. Can't you see I'm trying to take a nap?"
"Did you get it? Did you get it? I'm trying to sit still, but I'm a pup, it's so hard...must move!"
"That's right, I can rock the nature shoots too."
"This is what I call, couch casual."
"Make sure you get my good side...and the ball's good side too."
"Action shot!"
"Watch me weave like it's nothin'."
"This is not an ad for my giant tennis ball...but I look so good, it should be."
"I'm so fast...can you even get me on camera?"
"Now little Dobies, if you follow me, I can teach you to become stars...let's go!"
Want to show your off your Doberman pride? Check out our Doberman Pinscher-specific products in the AKC Shop! And while you're there, don't forget to pick out something special for your little (or not so little) star.