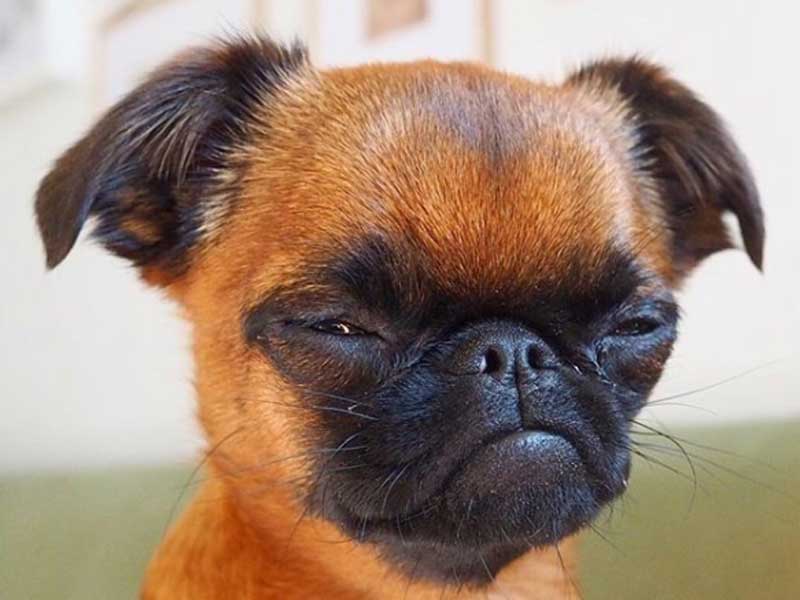 If there's one breed whose face is almost human, it's the Brussels Griffon. Brussels can express their happiness, grumpiness, annoyance, excitement, whatever the emotion may be, just by their look.
Check out these 10 Brussels whose faces say it all.
"I woke up like this."
"I'm saving this food for later."
"When someone says 'TREAT.'"
"Mondays got me like..."
"Cold weather calls for some blanket snuggles. And nothing else."
"I'm trying to get some work done here."
"Maybe if I close my eyes, you'll just go away."
"This is my happy face."
"I can haz nap now?"
"I see you..."
Do you have a sassy Brussels Griffon and want to show off your breed-pride? Check out our Brussels Griffon-specific products on the AKC Shop!