A litter of puppies is always an adventure. A lot of work goes into planning the litter and finding the right homes for your puppies. It can be challenging working with prospective buyers to ensure that the puppy is the right fit for that family.
As a Welsh Terrier breeder, some of the primary things I ask about include:
• Have you had Welsh Terriers before?
• Do you have a fenced area for the dog?
• How old are your children? (if applicable)
• Will someone be home often enough to exercise and care for the puppy?
• Do you have enough time for a puppy?
• What made you decide to buy a Welsh?
• What experience have you had with terriers?
Providing Advice on Puppy Training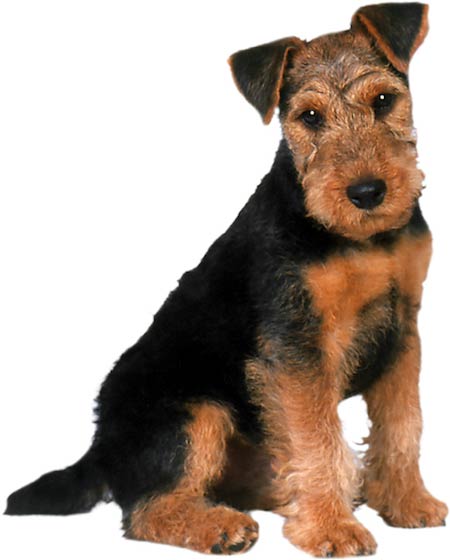 Welsh Terrier puppies are very trainable when the right techniques are used.
Discussion of obedience training is emphasized because it takes time to properly train a very active, highly athletic and intelligent dog. The adventurous Welsh puppy will often get into everything, so patience and perseverance are required.
Sometimes the potential puppy buyer's responses tell me that they aren't a good fit for a Welsh, and in this case it is better to tell them up front that this is not the breed for them.
Most terriers, including Welsh, are very trainable using the right technique. I prefer someone who has had Welsh Terriers before and is planning to obedience train—if not for competition, at least to make him a great housepet. I always suggest two books on training: Terrier-Centric Dog Training and When Pigs Fly: Training Success With Impossible Dogs.
When discussing training, listen to their questions to get an idea of what they expect out of the dog and what they will let the dog get away with. Emphasize that bad habits are hard to break and good habits easy to instill. Your preliminary concern is for the dog at this point, and not everyone is a good terrier owner.
When I have my waiting list, I start guiding the prospects by encouraging them to first locate an obedience training club where they can watch the classes and see if they will be comfortable training there. If the trainers don't welcome terriers, I suggest a different class.
Some obedience classes put the emphasis on high scoring in trials, and these are not a good place for the newcomer to start their puppy class. I emphasize that heavy-handed methods don't work with terriers, but praise and treats do.
Helping Owners Prepare to Take Their Puppy Home
If the new owners have not established a veterinary clinic, I help guide them toward a clinic that welcomes terriers. Some veterinarians are not used to working with curious dogs who inspect all that the veterinarians are doing. Misinterpreting that as aggression is unfortunately common among vets. The veterinarian should be willing to use the experience of well-established Welsh breeders and seek their advice, particularly on behavior problems.
I always discuss the home situation, where the crate will be placed, where the dog will sleep (preferably not on the bed) and eat, and how he will be supervised. These things should be decided before the puppy comes home.
Before the puppy leaves, send the new owners a list of what they will need, including brand of food, stainless one-quart food bowls, size of puppy collar and lead, what kind of toys, and what type and size of dog crate they will need (I tell them to bring that with them). Make sure they are prepared to welcome the new puppy home.
Have ready for them when they arrive for the puppy a feeding chart that includes directions up until adulthood. They need a complete list of vaccinations and information on worming and microchip registration information.
When providing the AKC registration form, explain the function of the Limited Registration, and emphasize that with this they can compete in performance events, though not conformation.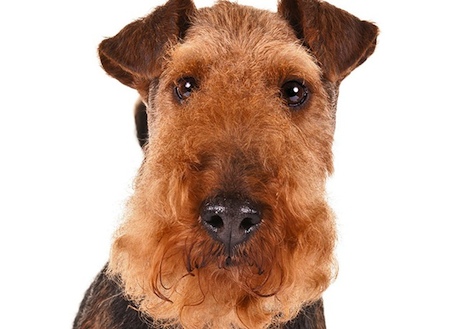 Make sure that their information packet includes the web addresses for the Welsh Terrier Club of America and the American Kennel Club, plus directions on subscribing to the AKC Family Dog magazine and where to read the online AKC Gazette.
It is important to follow up with your new puppy owners, particularly those who are first-time Welsh owners. They need to know that you are there for them when they have questions. If they know you care, they will ask for help sooner, while problems are easily solved.
Everything that we can do to make owning a Welsh Terrier easier and more fun is good for the dog, the breed, and purebred dogs in general.
—Diane Orange, Welsh Terrier Club of America, from the August 2015 AKC Gazette